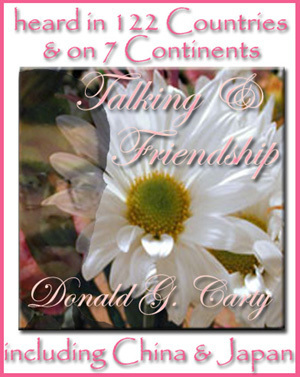 Combining an atmospheric & ethereal blend of musical ambiance,
"On Talking and On Friendship"
offers a plethora of data for the soul in it's infinite journey.
The meditations & spoken word inspiration of D.G.C. are a wonder-send to all who sample his beatific & spiritual art. Donald's art & prose speak in a spirit of self empowerment & love. Take a moment & let the power of his work draw you into a new reality.